Title: Raven
Author: Stacey Rourke
Date Published: September 21, 2014
Publisher: Anchor Group Publishing
Page Count: 340
Genre: Paranormal/ Fantasy
Synopsis:
An infamous love, destined nevermore,
For death could not claim, the enchanting Lenore.
Cursed by the malevolent spirit of the Headless Horseman, Ireland Crane ventures to Manhattan in search of a way to break her soul crushing bond. Instead, she discovers the lines between fact and fiction are blurring once more. Croaking ravens. Telltale hearts. Could the works of Poe be coming to pass with handsome Wall Street Midas Ridley Peolte as their unwilling target?
She walks the Earth, a plague on mankind,
searching for he, her rotted heart doth pine.
Together, the two unknowingly release a dark force death itself could not tame. Surrounded by the unrelenting violence and mayhem they've unleashed, Ireland feels her control over the Horseman slipping. Before the beast within consumes her, she and her crew must follow the clues of the dead to right a centuries' old wrong. Will it be enough to sate the Horseman's appetite?
Hell hath no fury like a ghoul scorned
My Thoughts:
I was provided with a copy in exchange for an honest review.
Um, how can we make the second book as amazing as the first lets add Edgar Allen Poe into the mix. I freaking loved this book and all the new characters Stacey introduced me to! I'm just in love with Stacey's writing it so easy to follow and keep you wanting more. Ireland is back in Manhattan looking for the person that is responsible for her cursed tattoo her search leads her to Ridley who has more in common with her than any of her friends. Together they have to fight the darkness that plagues Manhattan, but as they do Ireland feels herself losing control of the Horseman and giving in to the darkness.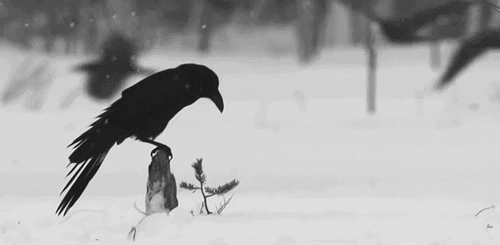 Like I mentioned above I freaking loved this book! Mixing Edgar Allen Poe with The Headless Horseman was such a brilliant idea and Stacey executed it perfectly. I loved how we kept changing from Ridley's perspective to Poe's it made you go deeper into the story and understand what Ridley was going through. The new characters that we're introduced to are absolutely amazing I fell in love with Poe he could make any girl go crazy for him and Ridley oh, Ridley does it make me a bad person if I'm rooting for him and Ireland, but then I also love Noah and he is just absolute perfection! Stacey is going to kill me with all these amazing men. This book is full of twist that keep you guessing and you never see coming; I also love the humor in the book it just makes it that more enjoyable. Stacey has me hooked on this series and I can't get enough. If you have yet to pick up this series drop everything an
d pick it up! It's absolutely AMAZING you won't regret it!