Book Review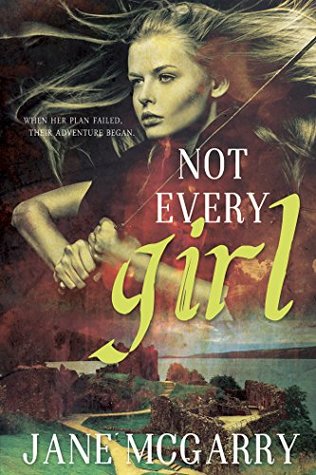 Date Published: April 27, 2015
Synopsis:
Olivia Davenport's plan is destined to fail.
She is going through with it anyway, of course. After all, it is the chance of a lifetime. The unreasonable rules of others should not stand in her way.
In her small kingdom of Stewartsland, Olivia trains with the squires and harbors a secret dream. She longs to become a knight under the command of the Master-of–Arms, who just happens to be her father. He has indulged her passion so far, but they both know a simple fact – girls may not attain knighthood. Dismayed by the constant discouragement of her ambitions, she makes an impetuous decision to disguise herself as a boy in order to sneak on a mission. The consequences are not at all what she anticipated.
When her deception is revealed, she is sent home in disgrace; however, an unexpected turn of events puts her at the center of a dangerous plot against the King. The ensuing adventure finds her grappling with mercenaries and outlaws, yet these pale in comparison to her newly awakened emotions. She finds not only her life at risk, but also her heart, when the aloof Prince Liam begins to affect her in ways she never thought possible. In the end, it is her courage and unique spirit which must guide her through the challenges she encounters both physical and emotional.
My Thoughts:
This book reminded me of Mulan in some aspects and I loved it! Olivia was such a strong character and I loved that she made it her mission to show that girls can do what boys can do and sometimes better. I really enjoyed this book and I'm glad that Jane Mcgarry contacted me and sent me her book in exchange for an honest review.
Olivia has been training with the squires in hopes that one day her father will give in and let her become a knight, but she knows that it's a long shot, even if her father is the Master-of- Arms girls can't be Knights. When she finds out her father is going to escort the King to a meeting she devises a plan to dress like a boy and go on the mission. When she gets caught Prince Liam offers himself as an escort to take her back home, but on the way back a series of events put Olivia in the adventure she was looking for while she deals with her new found feelings for the Prince, which for her is a whole new territory.
I love this book especially our main character Olivia she is such a kick ass girl, she doesn't take crap from anyone and when someone tells her she can't do something she proves them wrong. I also loved, loved the story McGarry wrote between Prince Liam and Olivia it was so refreshing and Liam was ah he was so perfect and yes, I have added Prince Liam to me ever growing list of fictional boyfriends. I also really loved Jane Mcgarry's world building; the way she described the scenery just painted such a clear picture it was like I was there. This book kept me up to the wee hours of the night, I just needed to know how it ended; I really hope there's a sequel I need more of Liam and Olivia, did I mention I need more Liam.
I love when I find hidden gems and this one is definitely one. I would recommend this book to anyone that is in the mood for a funny, romance, fantasy, with a strong female character; even if you're not in the mood for anything I mentioned I really recommend this book. Like I said it reminded me of Mulan and who doesn't love a book that shows that girls can do anything boys can!