Hello everyone!! I'm so excited to let ya'll know that I will be hosting a read-along on Instagram and I would love to have ya'll join me, if you have an Instagram of course. The read-along will begin on February 12th! We will be reading four chapters a day and be discussing them with the author on Instagram. Once I have all the names of the people who will be joining the read-along, I will send out a group message and that is how we will all be connecting through out the read-along. Also one lucky reader will have the chance to win a Kindle Fire!!! Yes, you read right all the readers who join the author and me for the read-along will have their name entered for a chance to win a Kindle Fire! I really hope some of my followers decide to join me on this read along!
Buy The Reluctant Sacrifice and join Kerr-Ann and Me on February 12!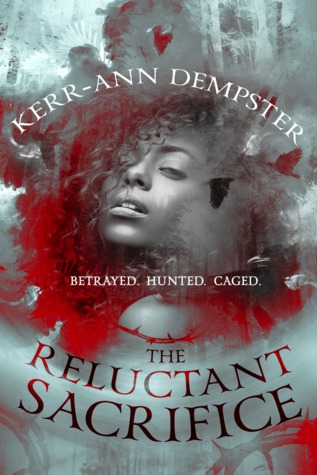 Synopsis:
Centuries ago, sibling rivalry tore Aramith apart. As punishment, the losers were stripped of their immortal birthright and banished to Earth. There, they wasted away from old age and diseases. However, there is hope…
If a Shaw child, born on the 12th day of the 12th month offers her soul in a public sacrifice, then the exiles will be forgiven and welcomed home to Aramith.
Aubrey Shaw is that child, but dying for the exiles is not on her to-do list. Using her gift as a Jumper, Aubrey leaps between bodies to escape relentless shape-shifting hunters. Only, shedding her skin is not enough. Not when Joshua, her best-friend-turned-hunter, is hell-bent on dragging her to the altar.
Will Aubrey's love for Joshua change his mind?
Or, will she have to trust the scarred stranger who shows up out of the blue cloaked in lies and secrets? Doing so means giving up on Joshua. But betting on Joshua's love could do more than break her heart.
It could kill her.