Book Review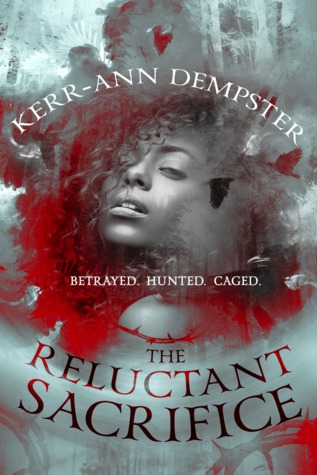 Title: The Reluctant Sacrifice
Author: Kerr-Ann Dempster
Date Published: August 7, 2015
Page Count: 327
Genre:YA Paranormal/Fantasy
Synopsis:
Centuries ago, sibling rivalry tore Aramith apart. As punishment, the losers were stripped of their immortal birthright and banished to Earth. There, they wasted away from old age and diseases. However, there is hope…
If a Shaw child, born on the 12th day of the 12th month offers her soul in a public sacrifice, then the exiles will be forgiven and welcomed home to Aramith.
Aubrey Shaw is that child, but dying for the exiles is not on her to-do list. Using her gift as a Jumper, Aubrey leaps between bodies to escape relentless shape-shifting hunters. Only, shedding her skin is not enough. Not when Joshua, her best-friend-turned-hunter, is hell-bent on dragging her to the altar.
Will Aubrey's love for Joshua change his mind?
Or, will she have to trust the scarred stranger who shows up out of the blue cloaked in lies and secrets? Doing so means giving up on Joshua. But betting on Joshua's love could do more than break her heart.
It could kill her.
My Thoughts:
The author was kind enough to send my a copy of her book in exchange for an honest review.
This amazing book left me craving for a sequel, please tell me the story continues! I need more Aubrey and Coy in my life as well as Joshua and Tessa! Aubrey has been on the run from her father since she was named the sacrifice that is going to save her people and restore their immortality, but Aubrey is not ready to die. Aubrey is able to jump her soul through bodies and has been using that power to evade her father's shape-shifting hunters, but her best-friend Joshua has become their leader and knows exactly how she thinks and they have finally found her.

I loved this novel the paranormal aspect was perfect and Kerr-Ann's writing kept me up to the wee hours of the night, I just wanted to finish the book and know what happened; I could not get enough of her book, like I said above I'm really hoping for a sequel. The way the characters were writtem made them so likable and easy to connect with; I loved the way our heroin Aubrey could jump bodies, but when she did she lost a part of herself, it made her power seem all that more real; I really liked how brave Aubrey was she did doubt herself at times, but it just made her character that more relatable and made her seem more human. Aubrey's best-friend was so well written she was always there for her and you could tell she really cared for her and I freaking loved her sassiness. Now for the boys Joshua I really wanted to hate him at times, but I just couldn't; I knew he cared for Aubrey, but the love he had for Aubrey's sister and his hope that she would change for the better clouded his judgement and his power was to die for. Oh, Coy what can I say he's the guy that all the girls swoon for, I loved his protectiveness over Aubrey it didn't go over board and he always respected her and her feelings even though he was dying to have her in his arms, he was a true gentleman. This book was very enjoyable, I loved everything about it the characters, the paranormal aspects and the way Kerr-Ann describes the shape-shifting of the hunters and when Aubrey jumps bodies it was so well described I could see it happening right in front of me. If you have not picked this book up yet, you definitely should!