Book Review
Title: Breathe Out
Author: Martha Sweeney
Release Date: September 15, 2015
Publisher:
Kralik Consultants LLC
Genre: Adult Romance 18+
Synopsis:
My rules were created so I'd have control and be able to remove any and all elements of emotion when it comes to men — when it comes to relationships, period. There's no need to let them in my heart, just in my pants for the night to satisfy my itch.
Temptation reared it's ugly head and won— I've broken a rule — one of my rules. No big deal, right? Then, why do I want to do it again?
It's just sex. Yes. It's just sex, that's all. As long as Joe knows that it's just sex, I don't mind bending the rules.
Will Emma continue to allow her fear of loss to control her life, or does love play by its own set of rules?
Please note: There are sexually explicit scenes F/M and F/F/M
My Thoughts:
The author was kind enough to provide me with an ARC in exchange for an honest review.
Wow this book was just what I wanted since I finished "Breathe In" more Emma and Joe and more of Emma's past! This book explains so much about Emma and helps the reader understand why she is so apprehensive about letting her walls down around people she doesn't trust. This book went above and beyond my expectations! I loved the character development Emma is going through; she is slowly letting her guard down around Joe and telling him more about herself and her past. The book also gives us a glimpse of Joe's and the rest of Emma's families live. I also loved how this book doesn't only concentrate on the love story, but also shows the relationship both Emma and Joe have with their families and friends.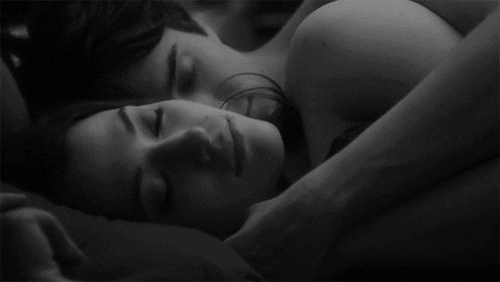 I really enjoyed this book it delivered everything I was looking for. If you have read the first book then let me tell you, you will not be disappointed and if you haven't picked it up and are looking for a hot read this is definitely the series for you! I can't wait to read the next book and learn about Emma, Joe, and of course the rest of the family!