Book Review
Title: Without You
Author: Lindsay Detwiler
Date Published: December 1, 2015
Publisher: Limitless Publishing
Page Count: 222
Genre: Contemporary
Synopsis:
On the surface, Jenna Landsen has it all…
She's smart, beautiful, confident, and married to Camden Landsen, who happens to be drop dead sexy and just as successful. But after five long years, all the success in the world hasn't brought the romantic spark back into her marriage. Jenna fears it never will.
When life gives you lemons, open a bakery and name it Vi's…
Violet Streiff made the exact mistake her mother warned against—she fell in love with Liam Coffman, a charming finance major. When he left her heartbroken to further his career, Violet drowned her sorrows by opening a bakery, and now relies on Bob, her eighteen-pound cat, for warmth at night instead of a sexy man.
To find love, sometimes you first have to discover yourself…
When Jenna's job offers an extended trip to New York, she packs her bags and takes a two-month vacation from life. The chance of her marriage surviving looks grim, until the surprise of a lifetime throws a wrench in her plans to stay in the Big Apple for good.
You can bend the rules—but sooner or later they'll break…
When Violet meets a gloomy but totally drool-worthy guy named Camden in her shop, she's sure her luck has changed. There's no denying the chemistry, but he's married, and that's a major problem. Violet isn't a homewrecker. Still, staying away from Camden proves nearly impossible. That is, until his wife comes home.
Two women.
Two men.
Double the chance to find love in the most
unexpected places—or double the chance for disaster.
My Thoughts:
The author was very kind and sent me a copy of her novel in exchange for an honest review.


Jenna has been married for five years, but lately she has been feeling like the spark is missing and like her marriage is coming to an end. So, when she is headed on a business trip to New York she decides that it's the perfect time to take a break from her marriage to try to find herself and figure out where her marriage went wrong. Violet has just opened her own coffee shop with the help of her boyfriend Liam, but when he decides he wants to pursue his own career he leaves her heartbroken and dedicating all her time to her coffee shop, that is until Camden walks in, she feels an immediate attraction to the man who seems to be just as lonely as her. They begin a friendship, but the more time they spend together the more Violet realizes that Camden is waking up feeling in her that she thought would never feel again. There is only one problem Camden is a married man and Violet is no homewrecker.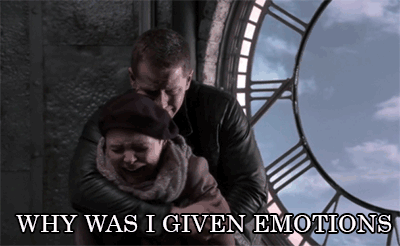 This novel had my emotions all over the place one minute I was crying and the next I was laughing, I fell head over heels for this book! Lindsay executed the way monotony can be a problem in marriage so well in this novel. I fell in love with each single character! At the beginning of the book I thought I was going to hate Jenna, but I just couldn't, as I kept reading I completely understood where she was coming from even though I did want to shake some common sense into her once in a while. Violet I loved her instantly especially her sense of humor and her best friend had me laughing out loud. Camden at the end of the day I just wanted what was best for him. I think he was the character I felt the most for, he was happy with the life he had with Jenna and didn't understand why she would do that to their marriage. This book was very beautifully written and I was not expecting any of the twists the author hit me with. I recommend this book to anyone in look for a good contemporary or just a good novel.