Book Review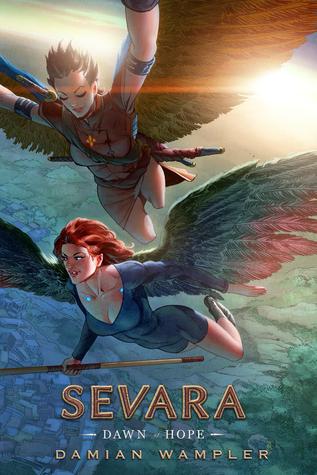 Title: Sevara: Dawn of Hope
Author: Damian Wampler
Date Published: July 1st, 2015
Publisher: Createspace
Genre: YA Fantasy
Synopsis:
When fifteen-year-old Sevara refuses to marry, she's kicked out of her orphanage and left on the streets of Plexus with nothing. She doesn't last long on the outside. Luckily, someone has been watching her.

A shapeshifting immortal gives Sevara a second chance at life, and a powerful set of gifts. But when Sevara begins a doomed love affair with the man she could have married, she must choose between protecting the city and saving the only man she's ever loved.

This is the beginning of a fantasy adventure that will span hundreds of lifetimes.

With a strong female lead, this coming of age adventure is a haunting and heart-pounding thrill-ride.
My Thoughts:
I received a copy of this book from the author in exchange for an honest review.
Sevara is a young girl growing in a world where all girls get taken to an orphanage as soon as they're born and when they get to a certain age they get auctioned for marriage. If for some reason girls don't get married before they come of age they get thrown to the streets with nothing but the clothes on their backs. Sevara is one of the many girls who doesn't marry and has to leave the Orphanage; the first day she's out on the streets she stumbles into an execution and she decides to save the man, her actions is all the rebels need to take a stand to try and change the world they're living in.
I really enjoyed this book, the action kept me turning the pages and the story was very unique and different. Sevara was such a kick ass character actually all the woman in this book took crap from no one. I also really liked the way Damian wrote the war scenes, they were very detailed and there were some scenes that involved some soldiers using kites that I found really different and very awesome! Also really got attached to Sevara and Lief, I really loved reading scenes with the two together. The reason I gave this book 3.5 stars was because at some points I found myself a little confused there were so many things going on and so many names dropped that I would forget who and what I was reading about. Other than that I really enjoyed the story and its uniqueness. If you're looking for a fantasy with a strong kick ass female lead, this is the book for you.