Book Review
Title: Trapped in Silver
Author: Emily Snowden
Rating: ★★★★★
Date Published: February 7, 2017
Publisher: OfTomes Publishing
Genre: YA Fantasy
Synopsis:
To seventeen-year-old Ava, wild woodcats, hungry stragglers, and simple-minded townsfolk are the evils she's grown accustomed to. But when Ethan, an unusual man with eyes of smoke and fire opal, enters her world she quickly understands that there are worse things out there than drunken men and carnivorous forest creatures. She's a specialised liar and a hell of a fighter, but against a group of animalistic men called Berserkers she struggles to survive the encounter as the desperate swing of a dagger is all it takes to change her life for good.
Half-dead and hunted by the Berserker's leader when he forms a monstrous obsession with her, Ava escapes his pursuit in an unfamiliar land full of impossible creatures, unlikely allies, and the man she doesn't know whether to kiss or kill.
But after dreadful news of her missing brother surfaces, Ava becomes more involved in the centuries-long war and begins to unravel the reasons behind her relentless nightmares, discovering truths long-buried in a violent history of love, loss and betrayal.
My Thoughts:

I was sent an Ecopy by the publisher in exchange for an honest review.
This novel sunk its claws into me with the first sentence and didn't let me go until the very end. I absolutely loved this book, it had a couple of flaws, but I easily got past them because the story line was phenomenal! I felt like I could not devour it fast enough. Trapped in Silver is a paranormal fantasy novel, it brings demons, vampires and several other creatures that go bump in the night.
Our novel is told in somewhat dual perspective by somewhat I mean, it is mostly told from Ava's, but we do get a couple of chapters from Ethan's. Ava is such a strong female character, I really loved her sarcasm and boldness! I also really liked how flawed the author made her, she wasn't the best fighter, but she held her own and kicked ass when she could; it made her seem more human and I really liked that. The only thing that bothered me a bit about her was how careless she could be at moments with her safety and otters. Ethan, what can I say about him, he is the arse I fell in love with, and can't get enough of; to be completely honestly, I really wish we would have gotten more of him! I'm really intrigued by his backstory and just him in general. The main side characters were very likable and some were well let's just say they're not my favorite.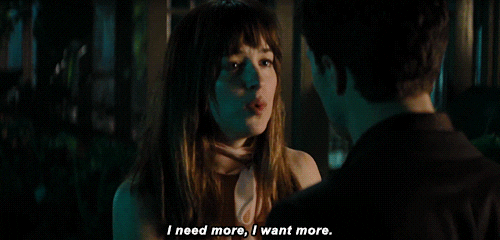 The world Sowden created was so well done, I could easily transport myself there and fight alongside Ava, Ethan, and the others! She made a dangerous place sound so beautiful and made me overlook all the dangers so much so that I would not mind living there; especially if I had those amazing characters by my side cough, cough Ethan. The twists the author added in there were good, but a bit predictable, I saw them coming, but that didn't take away from my overall enjoyment of the book. The love interest is there, but is a slow burn and I really enjoyed that, insta-love isn't for me so, I like when an author allows characters to get to know each other before they confess their feelings. The ending blew my mind, I saw it coming, and it still blew me away! I'm so excited for the next installment in the series. If you are looking for a good October read this is it!! It has the monsters and the creepy factor is there.